Ostelli a Stansted - Pensioni a Stansted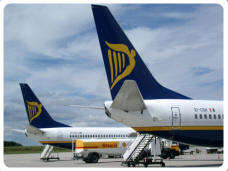 Di seguito trovate una lista di ostelli presenti a Stansted. Cliccando sul nome dell'ostello accederete ad una pagina descrittiva dello stesso, con fotografie, prezzi, descrizioni, disponibilità. Verificata in tempo reale la disponibilità potete prenotare pagando un acconto del 10% con carta di credito Visa o Mastercard. Il restante 90% lo pagherete solamente al vostro arrivo. Transazione protetta e sicura, conferma immediata della prenotazione.
(8 Ostelli)
Pensione B&B

1

Bonnington Farm

Station Road,Stansted

Da € 20

mappa

Bonnington Farm Guest House near Stansted Airport offers a warm welcome and the perfect atmosphere for relaxation.Set in a 17th century farmhouse in the village of...

Pensione B&B

2

Greenways Lodge, Stansted Airport

Greenways, Church Road,,Stansted

Da € 21

68.17 %

mappa

Aeroporto di Stansted 10 minuti di trasferimento.Qualità camere prezzo basso, privato en-suite.Transfer all'aeroporto gratuito 'offer'-vedi dettaglio di seguito.Vicino...

Pensione B&B

3

Stansted Inn

Dell Lane,Stansted

Da € 21

68.17 %

mappa

Stansted Inn is a comfortable and contemporary, recently refurbished bed and breakfast nestled in scenic surroundings set back from the main road.Our guest house is...

Pensione B&B

Pensione B&B

5

Avalon Guesthouse

1 Mill Close,Stansted

Da € 25

78.17 %

mappa

Avalon is part of the Stansted Lodge group. Aspens is approximately 7 minutes from Stansted Airport.Airport Transfers at 6 pounds per person per trip includes children...

Pensione B&B

6

George Green Farm

George Green Farm,Stansted

Da € 28

92.83 %

mappa

FREE Airport/StationTransfers. George Green Farm is a 300 year old Early Georgian Listed Farmhouse. Where traditional hospitality combined with personal attention are...

Pensione B&B

7

Bonningtons

Bonningtons, George Green Little Hallingbury,Stansted

Da € 28

82.83 %

mappa

Family run accommodation in a period home. Airport/station transfers, late arrivals are accepted. AFTER 22.30HRS A STANDARD TYPED NOTE IS LEFT AT RECEPTION DOOR THIS IS...

Pensione B&B

8

Latchmead Bed

Port Lane,,Stansted

Da € 30

95.5 %

mappa

Latchmead offers excellent overnight facilities. Evening meals are excellent at The George which is a ten minute walk from us. All rooms have beautiful views of the...